Puppy Cake & Puppy Scoops Dog Treats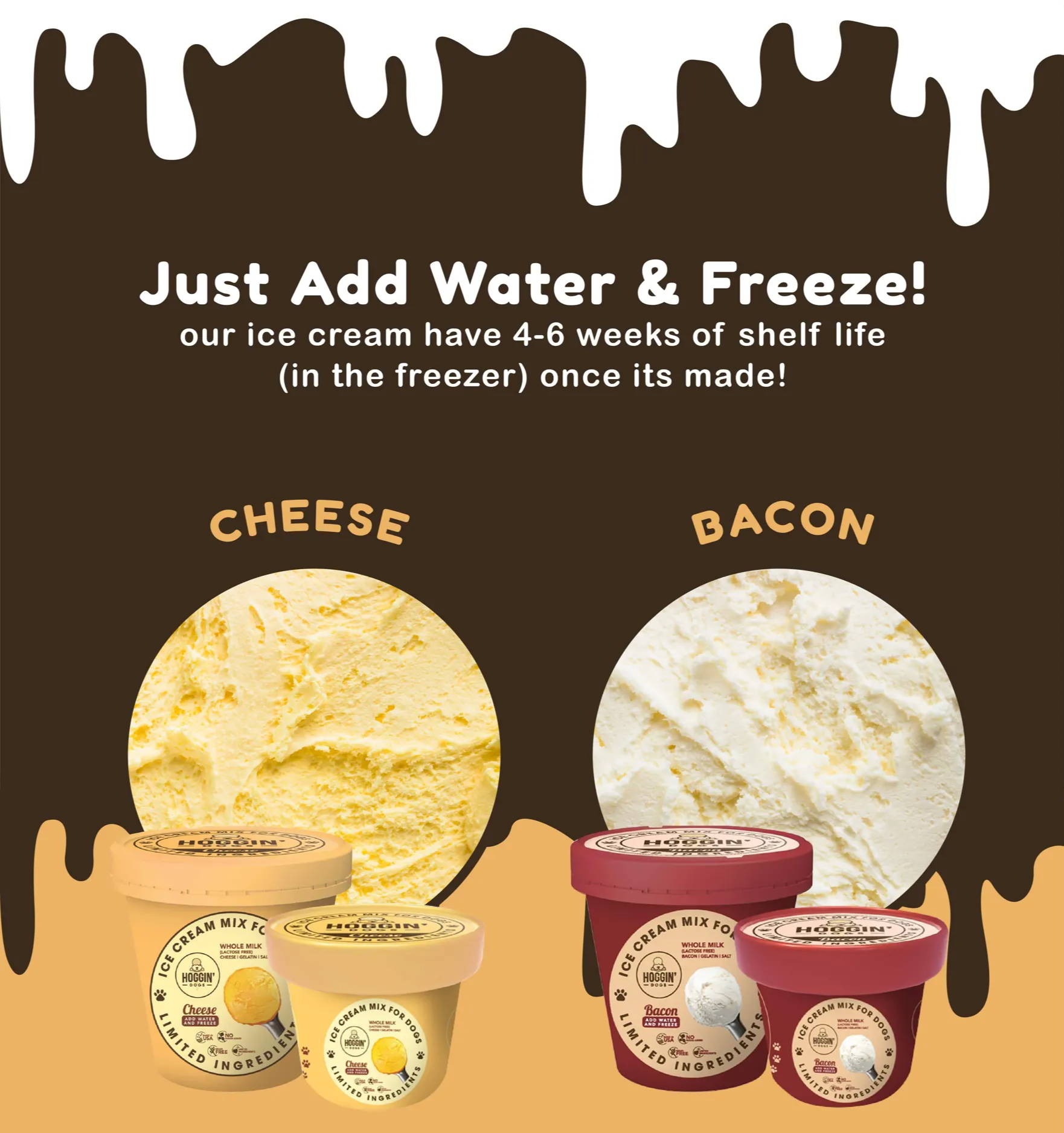 How to prepare Puppy Scoops Ice Cream for Dogs?
Puppy Scoops Ice Cream for Dogs
Who says there are no ice cream dessert treats for dogs?
Puppy Scoops offers ice cream dessert dog treats with their easy to prepare ice cream premix.
They're also made with all-natural ingredients and uses lactose-free cow's milk. Now your dog will be able to enjoy ice cream treat with no upset tummies or digestive interruptions.
Get your hands on Puppy Scoops with 10% OFF at our online pet shop.
---
Puppy Cake Desserts for your Dog
Most cakes for human are not suitable for our dogs due to the usage of milk that contains lactose.
Puppy Cake made with all-natural human-grade ingredients and lactose-free cow's milk.
There are 5 available Puppy Cake flavours for selection. The flavours include Banana, Carob, Peanut Butter, Pumpkin and Velvet.
Easy to Prepare
Puppy Cake comes in a premix, and with a few other ingredients such as egg, water, and vegetable oil, you can bake a cake even if you have no prior experience!
10% OFF promotion for Puppy Cake Dog Treats.
---