FOOD ROTATIONAL FEEDING WITH ORIJEN & ACANA DOG FOODS SINGAPORE
FOOD ROTATIONAL FEEDING WITH ORIJEN & ACANA DOG FOODS SINGAPORE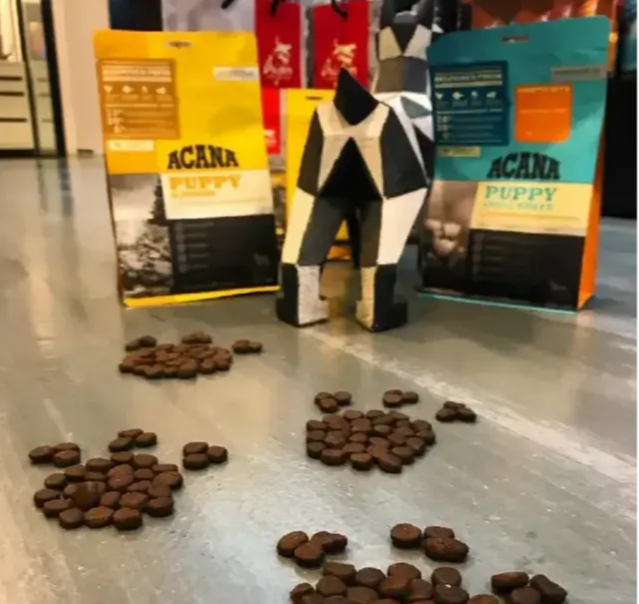 WHAT IS ROTATIONAL FEEDING FOR DOGS?
Rotational feeding is the change of diet through rotating different animal proteins and can be done by changing the dog's food every other bag or meal to meal.
WHAT ARE THE BENEFITS OF ROTATIONAL FEEDING?
There are plenty of benefits when you introduce rotational feeding to your dog. Some of the benefits include:
A more round out of nutrient intake of different animals. For example, Beef contains significant amounts of iron but is lower in omega-3 fatty acids than pork.


Helps to improve on food sensitivities by exposing your dog to different proteins at a young age to decrease the chances of developing food sensitivities. (Not Food Allergies.)



Improve the appetite of fussy dogs due to having the same meal every single day. Rotational feeding will keep your dog looking forward for the next meal.
HOW CAN I INTRODUCE ROTATIONAL FEEDING WITH ORIJEN & ACANA TO MY DOG?
Depending on your dog's stomach sensitivity, introducing rotational feeding can be as simple as switching to another animal protein immediately.
However, if your dog have a sensitive stomach, you may do a Food Transition by introducing the new protein through the ratio of 1:4 or 1:1. For example, 25% of new food & 75% of old food or 50% of new food & 50% of old food.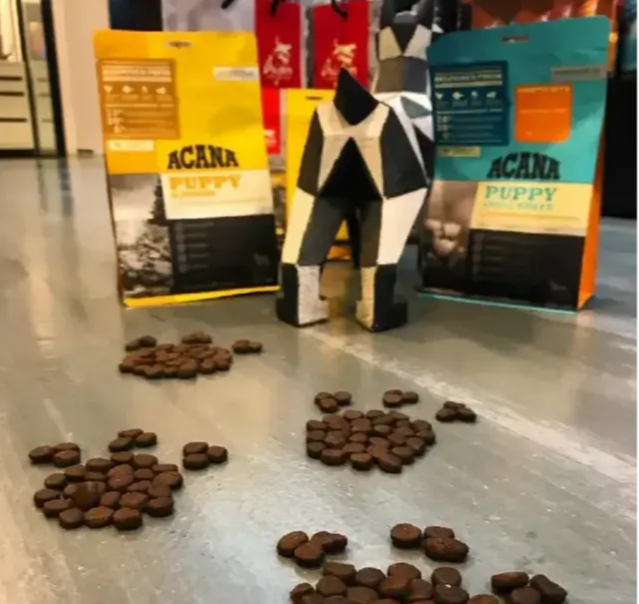 ---
EXCLUSIVE ORIJEN FOOD ROTATION DOG FOOD PROMOTION | PAWPY KISSES PET SHOP SINGAPORE
ORIJEN the World's Best Dog Food contain 85% meat with 2/3 fresh or raw and 1/3 gently dehydrated in WholePrey including Meat, Organs Meat & Cartilage. They are slow cooked at low temperature of 90°C without the need of adding water, as they are cooked in the meat juice from the fresh or raw ingredients.
---
EXCLUSIVE ACANA FOOD ROTATION DOG FOOD PROMOTION | PAWPY KISSES PET SHOP SINGAPORE
ACANA dog food made by Champion PetFoods in their award-winning kitchen at Alberta, Canada. The sister brand of ORIJEN dog food with no compromise of quantity and quality of ingredients.
ACANA Regionals dog food is also known as the Ultimate ACANA, with the highest meat content, fresh or raw meat inclusion and low in carbohydrates. They contain 70% meat with 1/2 fresh or raw.
ACANA Singles Biologically Appropriate limited-ingredient dog food for dogs with diet sensitivity or fussy eaters. They contain only a single animal protein, fats or oil which conventional limited-ingredient pet food brands substitute their fats or oil with other animals. ACANA Singles dog food contain 50% meat with 1/2 fresh or raw.
---
Which ORIJEN / ACANA Food Rotation Bundle Size to Get?
For dry dog food, we recommend dog owners to purchase the appropriate bundle size that will last your dog food supplies for 1-2 months.
If you have a larger dog breed such as Alaskan Malamute, Golden Retriever or Great Dean, the 22.8KG bundle will be suitable as the consumption rate is faster hence it will able to last up to 2 months or slightly more.
Please feel free to contact us if you're still unsure of which food rotation bundle to get, our staff at Pawpy Kisses will be able to assist you! Otherwise, you can view the full ORIJEN Pet Food promotions or ACANA Pet Food promotions available in Singapore.