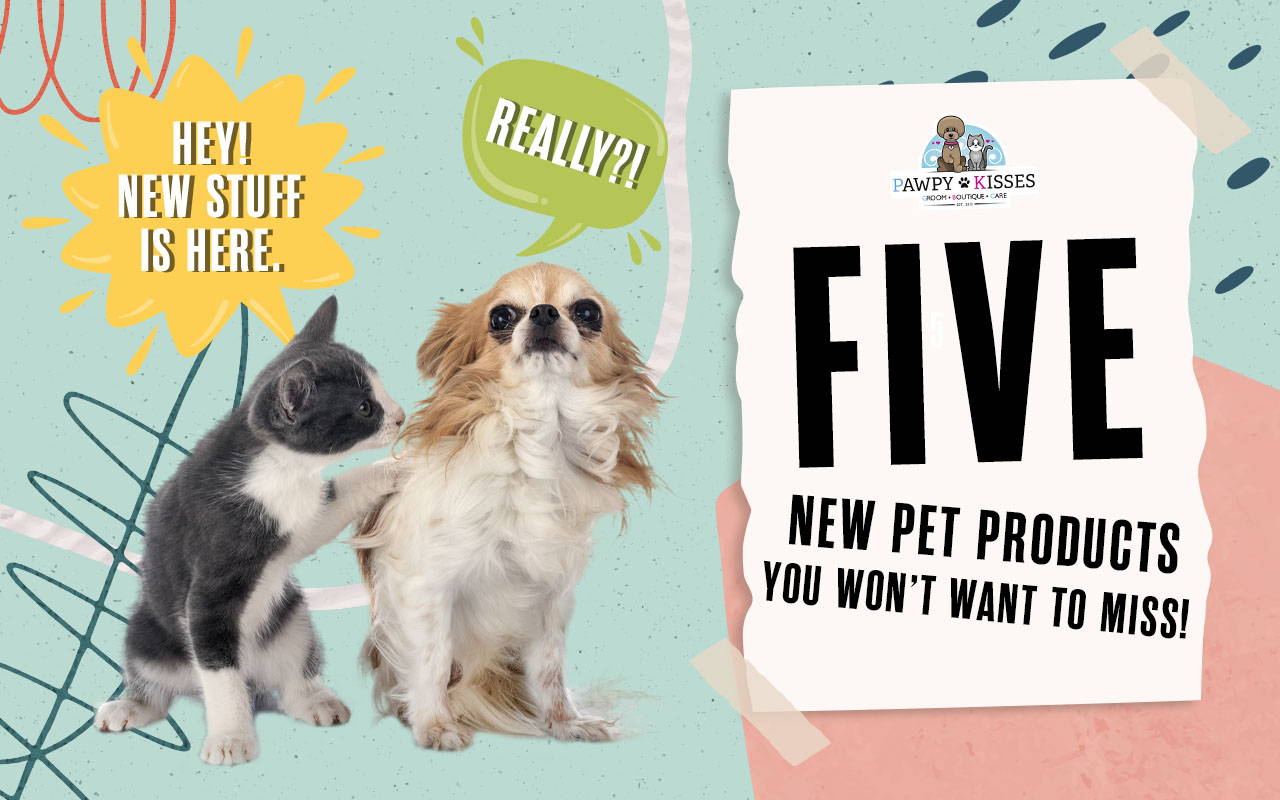 1. BossiPaws
BossiPaws Dim Sum Frozen Dog Food features a series of our favourite dim sum dishes with healthier ingredients and for our dogs.
BossiPaws Dim Sum Frozen Dog Food consists of:
Siew Mai (Pork or Chicken).

Wonton.

Har Gow.
Every recipe is made with fresh quality ingredients - lean meat, organic vegetables and gluten-free flour.
Prepare by thawing the food for at least 1 hour and steam-cook for about 2 to 3 minutes.
BossiPaws Dim Sum Frozen Dog Food is created by Joel Gui, a food science nutritionist and the head chef of BossiPaws, who had been in the food and beverages industry for the past 27 years.
---
2. Furment
Furment is not the usual probiotics product that is on the market. It contains Postbiotics, a recent scientific advancement that has been introduced as supplements to keep our pet microbiome healthy.
The Microbiome is a community of living microorganisms that reside in the gut and on the skin. The highest concentration of microbes is located in the gut hence, it is essential to keep a healthy gut microbiome.
Postbiotics are produced by live probiotics during fermentation and it contains beneficial microbiome-enhancing compounds.
The beneficial properties of Postbiotics include:
Immunomodulatory (regulate immune response).

Anti-inflammatory.

Anti-pathogenic (suppress bad microbes).

Promote the growth of native beneficial bacteria.

Anti-oxidative.
Supports a healthy digestive systems.

Boosts immunity.
Targeted remedy for diarrhoea.

Boosts immunity.
Fermented formula of postbiotics, probiotics, and prebiotics.

Ideal for daily dietary supplementation to maintain microbiome health.

Aids digestion and absorption of nutrients.
Suitable for all skin conditions

Especially helpful for atopic dermatitis i.e. yeast/fungal/bacterial infections, as well as to maintain healthy skin and coat.

Naturally moisturises and




protects skin.
---
3. Pet Holistic
Pet Holistic Freeze-Dried Raw Pet Food has come to our attention with its wide selection of single-animal protein pet food and a clean ingredient list.
They also have two unique flavours - Anchovy and Ostrich that is rarely found in other freeze-dried pet food brands.
Pet Holistic Freeze-Dried Raw Pet Food is made up of:
85% meat ingredients,

13% vegetables, and

2% supplements.
It is grain and gluten-free and doesn't contain any corn, wheat, or soy, making it great for dogs with sensitivities
For Dogs | Venison, Ostrich and Rabbit is coming soon.
---
---
4. Nandi Freeze-Dried Raw Dog Food
Nandi Freeze-dried Raw Dog Food is a brand from South Africa and they feature a range of novel protein dog food that is suitable for dogs that are diet sensitive.
Nandi means "delicious" in the Zulu language. They use sustainably and ethically sourced ingredients from farmers who share their values and who follow the highest standards of food safety, quality and ethics.
The novel proteins used are free from hormones, routine antibiotics, contain no artificial preservatives, added grains or unnatural fillers.
100% freeze-dried raw ingredients.

Unique proteins - ideal for picky pets.

Complete and balanced diet.

Sustainably and ethically sourced.

85% Meat, Organ and Bone.

13% Vegetables, Herbs and Fruits.

2% Natural Supplements*.

0% Grains or Gluten.

Product of South Africa.
---
5. Wellness Core Digestive Health Pet Food
The new Wellness Core Digestive Health Pet Food is formulated to provide a nutritious, flavourful and easily digestible for our dogs and cats.
A healthy microbiome in the guts will help to support healthy gut health. The Wellness Core Digestive Health Pet Food kibbles are probiotic-coated that is crafted with:
Digestive enzymes.

Unique blend of prebiotic fibres.

Guaranteed levels of probiotics.
There are other health beneficial ingredients such as Flaxseed that provides Omega-3 fatty acids that help to nourish our pets' skin and coat.
---
---
Up to $20 OFF Storewide Discount Coupons

Get the best deals during this October month with up to additional storewide $20 OFF discount coupons to apply at checkout!
Storewide discount coupon ends of 31st October 2021.