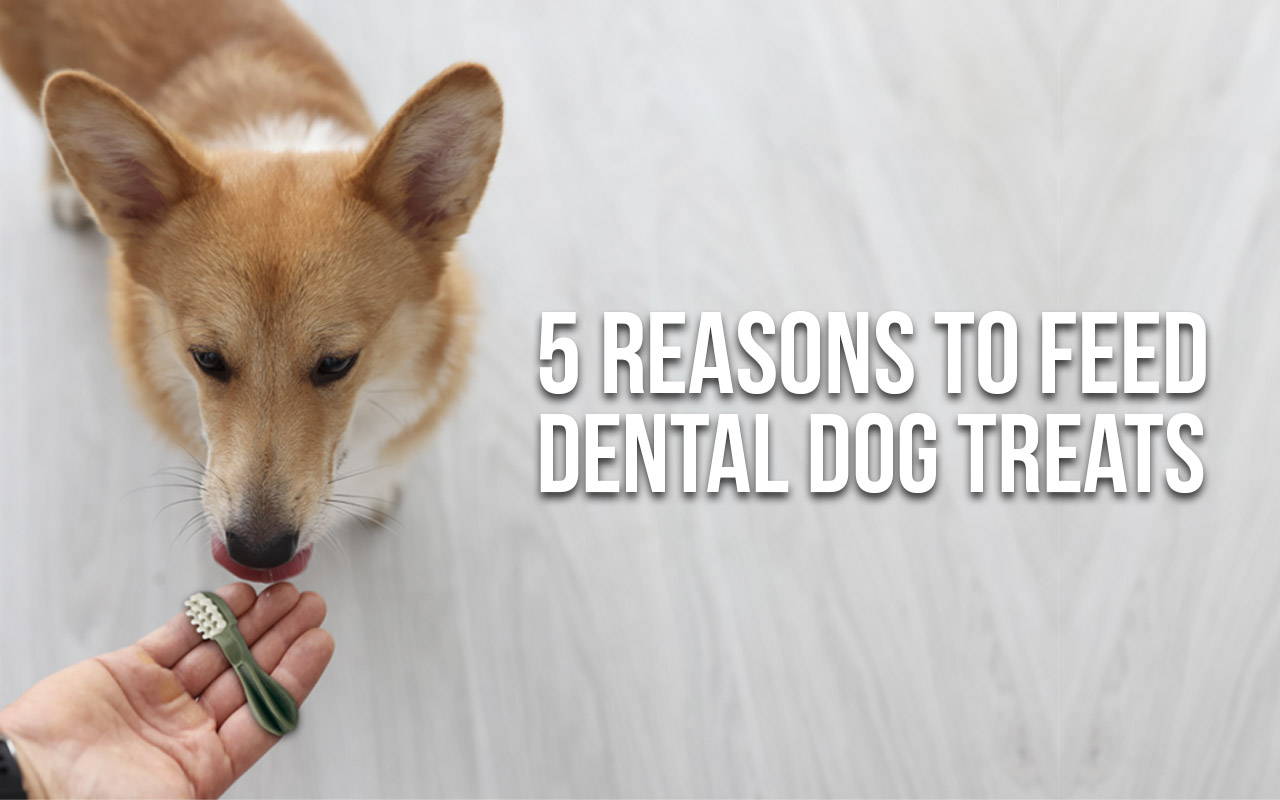 1) Prevent Dental Disease
Oral disease is one of the most commonly found diseases that can happen to our dogs.
Without regular dental care maintenance on your dog's teeth, plaque will accumulate and over time, it will harden and become tartar. It is a yellowish stain that you can see on a dog's teeth.
Plaque and tartar can carry bacteria that could cause inflammation of the gums. If left untreated, it could lead to more serious dental disease.
2) Daily Dental Care Maintenance
One of the effective ways to care for your dog's dental care is to brush their teeth regularly. It can help to prevent dental disease and remove bad breath.
Due to a busy schedule, most pet parents may not have the time to brush their dog's teeth regularly.
You can give your dog a dental treats daily such as Absolute Holistic Peanut Butter Value Pack Dental Dog Chew that can help to remove plaque and tartar.
It also helps to lessen the accumulation of plaque on your dog's teeth.

3) Give as a Dog Treat
Dental treat is also a type of dog treat and they are designed with hollow shapes and spaces that effectively help to scrape plaque & tartar.
In fact, dental dog treats such as Whimzees Toothbrush Natural Dog Treats have received the Veterinary Oral Health Council (VOHC®) seal of acceptance for tartar and plaque reduction.
It is not a chore for your dog to chew a dental dog treat. In fact, they enjoy chewing it!
There are also other brands of dental dog treats available in Singapore for selection such as Happi Doggy, ProDen, Greenies and more.
4) Strengthen Jaw Muscles
If you're not familiar with a dental dog treats, it is extra tough and durable as compared to regular dog treats.
The dental dog treats will provide a good exercise to strengthen your dog's jaw muscles and simultaneously, helps to clean the teeth.

5) Helps with Boredom
Do you know that dogs get bored as well?
Dogs are social animals and they do get bored when they do not get our attention or have other fur friends to interact with them.
Dental dog treats can be very long-lasting and the chewing keeps them entertained and evict boredom.
Always Supervise!
Last but not least, always supervise your dog when giving them dental dog treats or any other dry dog treats for safety reasons.
When dental dog treats are being gnawed to smaller chunks, we strongly advise you to discard them as they become choking hazards.
It is recommended that you choose the appropriate size of dental dog treats depending on your dog's breed and size. For example, the smaller of dental treat is not suitable for a large breed.
Dental Dog Chew Promotion
You can view some of the current dental dog treats promotion available at our online pet store below: