Do you fancy a more "stylish" look for your dog? If that's the case, full dog grooming would be the better option for you! Are you aware of what full dog grooming services include in Singapore?
Well, that is what we will be covering on this blog post. Especially for new dog owners, you may be confused about the differences between basic dog grooming and full dog grooming.
After reading through this blog post, you will be more informative about what full dog grooming services offered in most of the pet grooming salons in Singapore. Let's get started!
What full dog grooming services include?
When you opt for full dog grooming services, it will consist of the whole services offered in the basic dog grooming which includes...
Shaving the paw pads,
Plunking of inner ear fur,
Shaving of anal fur,
Underbelly shave,
Nails clipping, nail filing,
Clearing of anal glands,
Bubbly shower and,
Deep cleaning of ears & protection powder.
For full dog grooming, the additional service will include 4 types of cutting style by the pet groomer. You can request a certain style-look or take references from the pet grooming salon's style menu.
We have also listed down the 5 basic dog grooming routines that you can do at home before your next dog grooming appointment.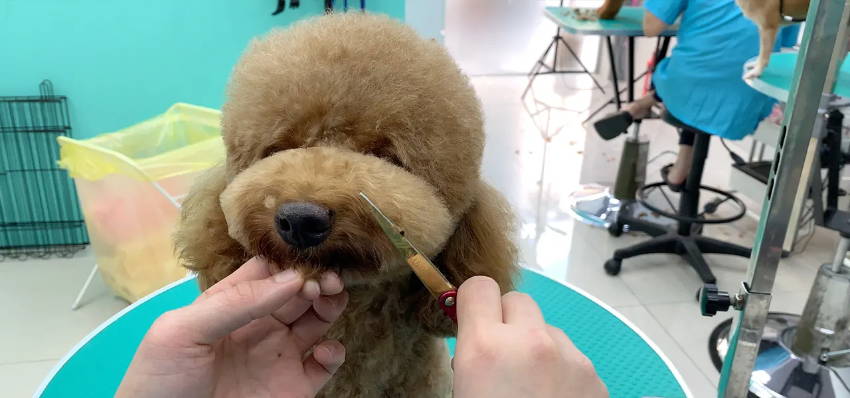 The Type of Cuts by Pet Groomers
When you opt for full dog grooming, there are 4 types of cut available.
The 4 types of full scissoring cuts include...
Full shave down.
Puppy cut.
Teddy bear cut.
Full Scissoring & Trimming.
If you're unsure which type of cut to choose, you can ask the pet grooming salon to send you some photos for reference.
How much does a full dog grooming cost?
The pricing for full dog grooming will vary depending on the dog breed & size, and followed by the type of cuts that you have chosen.
For full dog grooming, the price ranges from $60 to $300 or more. As mentioned, depending on the type of cuts and the dog breed & size, the price will vary.
There could be an additional cost for de-matting if your dog happened to have matted hair or coat.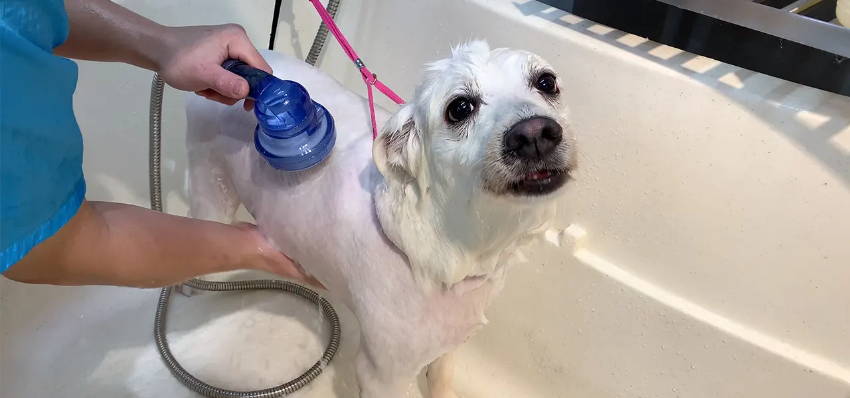 Additional Dog Grooming Services
Dog spa treatment can be an additional dog grooming service that you can add to the grooming session for a full skin & coat treatment.
Some of the dog spa treatment you can find in Singapore include:
Japan Nanotechnology Spa Treatment.
Japan Ayurveda Herb Spa Treatment.
Charcoal Mud Dog Spa Treatment.
3-in-1 Collagen Spa treatment.
AFLOAT Premium Moisturizing Spa Treatment by Pawpy Kisses.
The dog spa treatment price ranges from $45-$68 depending on the type of dog spa treatment.
A Healthy Diet makes a Difference!
The dog food & treats that you give your dog will make a difference to your dog overall health which also affects the skin & coat. As the saying goes, beauty starts from within, choosing a quality dog food & treats is also part of the essential process to ensure your dog will have better overall health.
If you're unsure of what dog food to choose or wishes to understand more about a brand, feel free to contact us and our staff at Pawpy Kisses can help by answering your question.