Whether it's full grooming or basic grooming for dogs, both are important for your dogs to upkeep the hygiene and keeping them clean & healthy.
By neglecting to provide proper grooming care for your dog, it could cause health issue and we wouldn't want that happen to our dogs.
However, not all dogs will require full grooming and depending on the dog breed, some will only require basic grooming. If you're unsure, you may enquire through pet grooming salons in Singapore.
What are the differences between basic grooming and full grooming for dogs?
The most important and essential process, basic dog grooming is required regardless of the dog breed. It is recommended to provide regular basic grooming routines before the next appointment with your favorite pet groomers.
The basic dog grooming services will include:
Shaving of paw pads.
Plunking of inner ear fur.
Shaving of anal fur.
Shaving of the underbelly.
Nails clipping and filling.
Clearing of anal glands.
Deep cleaning of ears.
Bubbly shower.
It is also a bonding session between you and your dog when you're doing the basic grooming for them. We have a list of 5 basic dog grooming routines that you can do at home!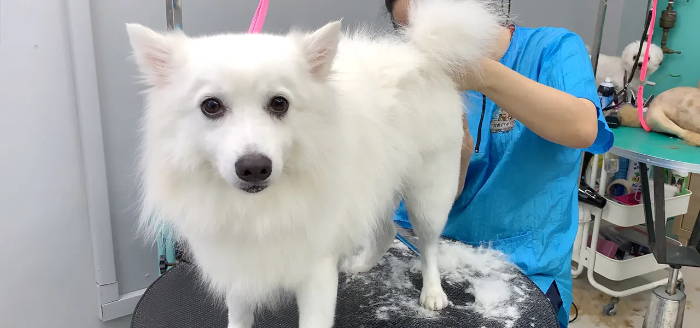 A full dog grooming service will include all the basic dog grooming routines as well as 4 different types of cutting styles by the pet groomer.
The 4 different types of cutting styles include:
Full shave down.
Puppy cut.
Teddy bear cut.
Full scissoring & trimming.
Depending on the dog breed, some dogs are not required for full dog grooming such as Pug or Boston Terrier.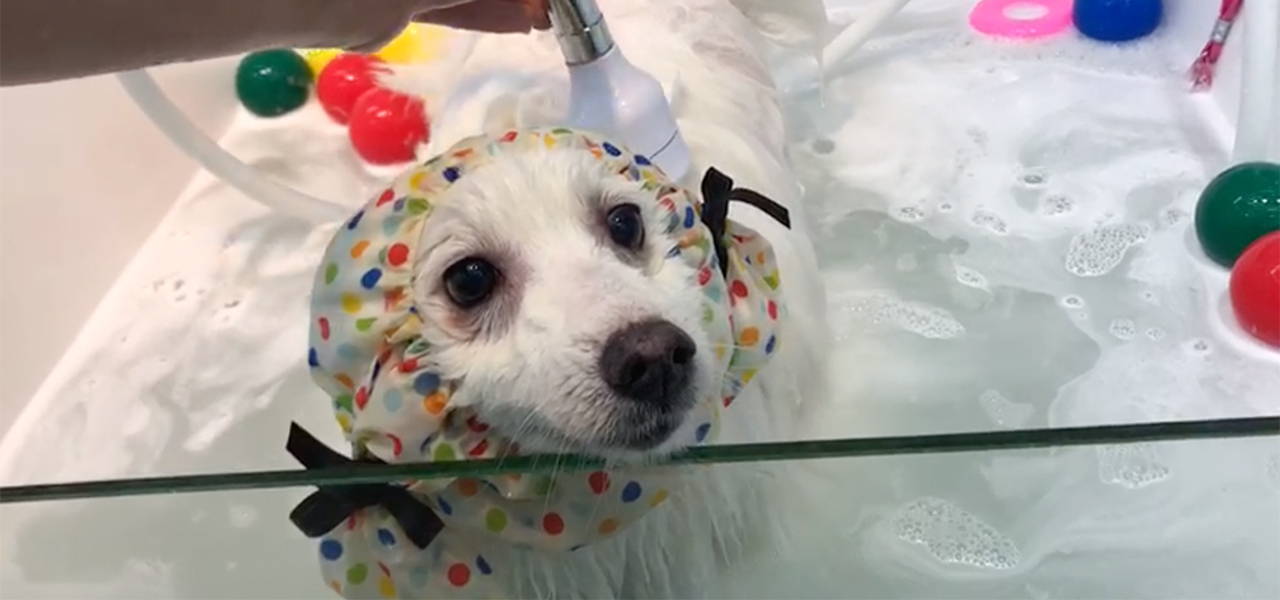 Is dog spa treatment suitable for all dog breeds?
The answer is yes! Dog spa treatment is great for your dog skin & coat and regardless of dog breed, you can opt for this add-on service and give your dog a relaxing spa session.
The dog spa treatment services include:
Japan Nanotechnology Spa Treatment.
Japan Ayurveda Herb Spa Treatment
Charcoal Mud Dog Spa Treatment.
3-in-1 Collagen Spa treatment.
AFLOAT Premium Moisturizing Spa Treatment by Pawpy Kisses.
Each dog spa treatment has different beneficial properties or function, let your pet groomer know the skin & coat condition of your dog so they will be able to recommend you the more suitable dog spa treatment.
Contact us
Are you unsure of what dog grooming services to go for in Singapore? WhatsApp us at 9060 6501 and the staff at Pawpy Kisses will able to guide you through and recommend the grooming services that will suit your dog.