With the growing trend of home-cooked dog food in Singapore, we have seen an increase in the number of dog owners inquiring more about commercial cooked dog food with us.
Commercially cooked dog foods are ready-meals that are frozen and can be served immediately once thawed.
We would like to introduce 4 of the finest cooked dog food brands that you can get in Singapore which have been well-reviewed by other pet parents.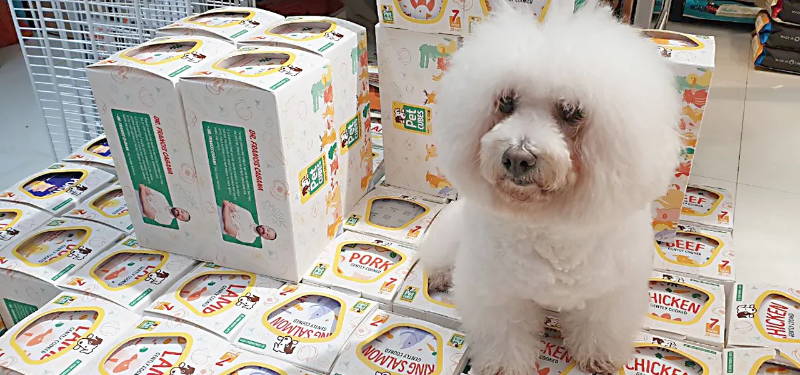 Most dog owners would have heard of the brand PetCubes. Founded in 2013, PetCubes is one of the local brands that has been bringing fresh food to the plate (dog bowl) for our dogs.
PetCubes looks to provide complete, balanced and nutritional meals for our dogs. Their cooked dog food consist of 70% meat, 25% of organic vegetables or seasonal vegetables as well as 5% of supplements and fruits.
Meat proteins are sourced from Australia, New Zealand, Netherlands, and Norway.

Organic vegetables are sourced from local hydroponic farms.

Ingredients are gently cooked at 80°C to preserve their natural vitamins and minerals.

Their cooked dog food do not contain preservatives, fillers, additives, GMO ingredients, by-products, and grain.
PetCubes' cooked dog food offers of up to 9 single-animal proteins, leaving you spoilt for choice. Rotating between the different animal proteins from time to time would create excitement for your dog and they will look forward to their meals.
If you prefer biologically appropriate raw food (BARF), PetCubes fresh food also consist of a range of raw dog food diet recipes.
---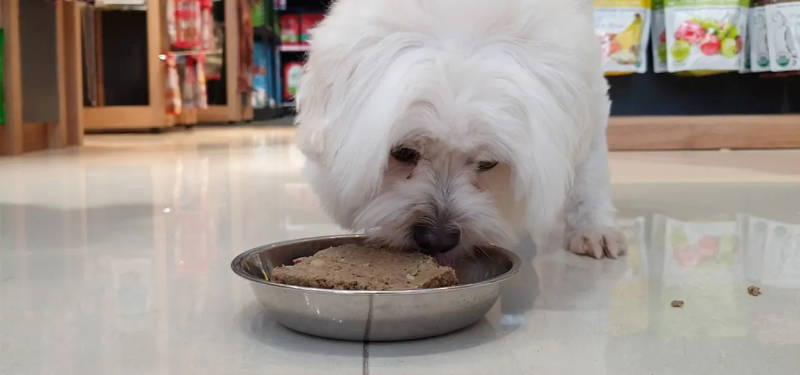 An underdog of fresh food brands for dogs, Underdog Pet Food is another Singapore brand that has been growing in popularity. More pet parents have come to know about Underdog cooked dog food since last year and they love it!
Underdog cooked dog food is formulated in the USA by canine experts. Every single one of their ingredients is carefully picked to provide a meal that is complete, balanced and nourishing for your dog.
Underdog cooked dog food contain 80-90% of high-quality fresh meat ingredients.

10-20% of fruits, vegetables, herbs, vitamins, and minerals.

Cod liver oil in all recipes which provides Omega-3 fatty acids.

Patented probiotics Ganeden BC30.

Specific animal parts used are mentioned in the ingredients label.

They do not contain preservatives, fillers, additives, GMO ingredients, by-products, and grain.
You may read our Underdog Dog Food Review to understand more about their fresh food.
There are 9 single-animal protein recipes and a unique combination of pork & salmon recipes available for Underdog cooked dog food.
If you're interested in the BARF diet, Underdog raw dog food would interest you too!
---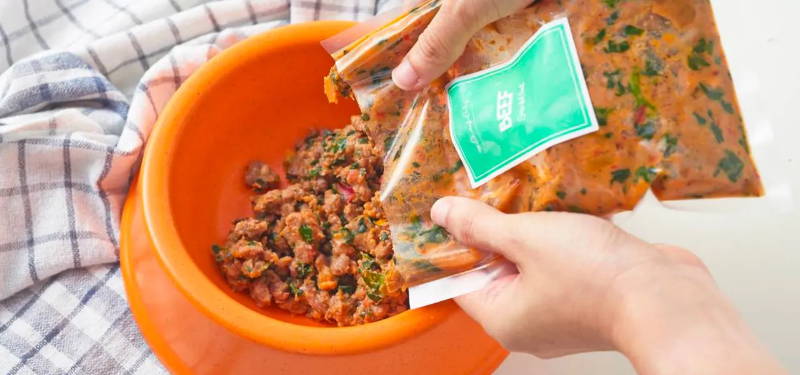 The Grateful Dog has been supercharged and they are now known as The Grateful Pet with up to 7 cooked dog food recipes and even better!
Check out our The Grateful Pet review with their newly supercharged cooked dog food with superfood ingredients.
The Grateful Dog is another local brand of cooked dog food that has been featured in many of the local media such as Shin Min Daily News, The Business Times, Expat Living, Asiaone and many others since the year 2017.
Their cooked dog food is:
100% Human-grade fresh ingredients.

Contain high-quality lean minced meat ingredients.

A perfect balance of protein, vegetables, fruits, healthy oils, herbs and whole-foods based organic supplement.

There is transparency in the ingredients label.

And their cooked dog food do not contain preservatives, fillers, additives, GMO ingredients, salt, meat meals, corn, and soy.
Using their own unique Organic Nutrient Blend, The Grateful Dog's cooked dog food are added with 16 whole-food ingredients:
Organic Kelp, Organic Stabilized Flaxseed, Whole Fish Protein, Calcium Ascorbate, Organic Garlic, Lecithin, Lipase, Protease, Amylase, Hemicellulase, Cellulase, Bromelain, Papain, Lactobacillus Cidophilus, Bifidobacterium Longum, and Fructooligosaccharide,
each with its beneficial properties.
The Grateful Dog cooked dog food consist of 5 single-animal protein recipes that are nutritionally complete and balanced.
---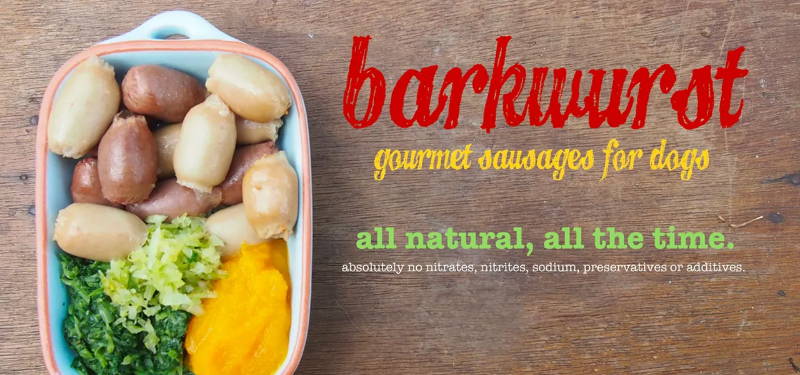 Although The Barkery Singapore's cooked dog food is not complete and balanced, they can be added to your dog's meal to include additional nutrition. It also helps to create excitement for your dog's meal with its taste and smell!
Some of the recommended cooked dog food by The Barkery Singapore includes:
The Barkery Singapore started in May 2011. They have also a huge range of healthy and delicious dog treats that are made with the highest quality standard.
---
Quality Cooked Dog Food made in Singapore
Our locally-made commercial cooked dog food is a great alternative option for home-cooked dog food as this will help save you the trouble of buying ingredients and the preparation.
They are minimally processed and only use ingredients to make the food nutritionally complete and balanced.
Although they might seem similar, each of these cooked dog food brands has its own merits. Try them out and see for yourself!
For frozen dog food, we will arrange delivery with our customers to ensure that they will get their food in the freshest frozen condition when you shop at our online pet shop.
If you're looking for a 100% raw dog food, look at some of the best raw dog food brands that your dog can try in Singapore.
I FEED FRESH!
Start a fresh food feeding journey for your dog or cat with Pawpy Kisses today! Our exclusive FRESH Privileges rewards additional discount coupon for pet parents who gave their pets a fresh food diet.
Pet parents that are new to fresh food, you can learn more about the benefits of feeding fresh food and someday you will be proud to say "I Feed Fresh!" as well.